Here are a few quick caricatures I've done of fellow Stylus members over the past few months. Not really funny ones, but at least couple of them have decent likenesses. But they were fun to do.
Here are the reference images…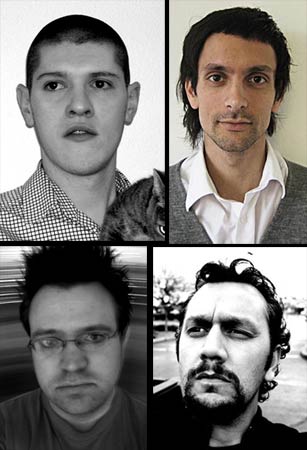 …And the caricatures themselves.
Check their sites too. In order of appearance. Kiel's, Jim's, John's and Dave's.