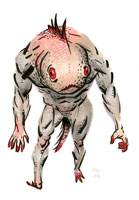 Here's what Wikipedia has to say about the deep ones.
The Deep Ones are a race of frog-like, ocean-dwelling creatures with an affinity for mating with humans.
Despite that they're basically mind bogglingly horrific, fishy frog-creature-horrors, the mating does happen regularly. Much of how it happens is still a mystery but thanks to recent advances in sciences, the scientists at Miskatonic University have unveiled more facts about the process.
The males have a special mating dance to woo the ladies: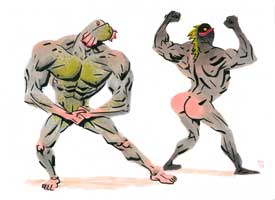 The females on the other hand have a more direct approach: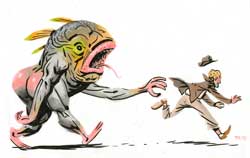 Stay tuned for more exciting revelations that everyone wants to hear!