Well, not entirely filthy. Just a regular "Happy Valentine's Day!" for the most of you. Sincerely. Really.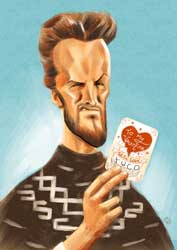 And if you see yourself as worthy, treat yourself to the filthy valentine too.
This Valentines day card was done for the Stylus Art Collective's "Filthy Valentines" challenge. You can find a printable PDF and emailable version of the card at Stylus blog along with the rest of the dirty, dirty Valentine's day cards. Some of them are probably not safe for work…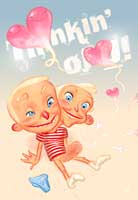 … but shouldn't you working instead of surfing anyways.